ABOUT US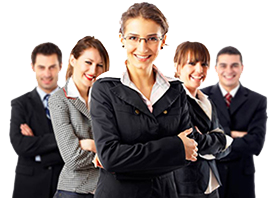 The NEO Business Consulting is a company limited company, provides solutions and services around the QAD Enterprise Application and Microsoft Dynamics AX ERP system.
We provide integration services, business consulting, process review, training, systems development, implementation and support, always leveraging our global experience and knowledge. We offer expertise in the field of performance, unmatched capabilities in implementation, support and solution.
Since its inception in October 2008 NEO Business Consulting has established itself as a consultancy specializing in QAD ERP along with development tools and data administration Progress.

With about 12 professionals between partners, collaborators and employees, NEO Business Consulting offers global coverage and local expertise to help companies get the most from your investment. Furthermore, we know that implementations of ERP system success requires resources experienced, knowledgeable and they understand how to manage the project scope, timelines and budget.
MISSÃO

"Find, suggest, implement and maintain through the use of technology, management systems, processes, standards and procedures best market practices with the objective of providing financial and competitive advantage for our clients within ethical and legal principles.


VISÃO
Become a benchmark in providing technical consulting services and functional adding knowledge, technology, and sustainable growth.